In the world of The Witcher, mages have a lot of power, both magically and publicly. According to legend, here are some of the best of both.
As a fantasy story, The Witcher series has a lot of magic users and magicians. The strength and skills of these witches vary, but the most powerful ones make themselves known as the story goes on. Magi usually live much longer than most people, so as they get older and wiser, they gain more skill and experience.
There are many kinds of power, and not all of them are based on skill or natural ability. When mages are in the courts of kings, they play games and make plans to get ahead. They do this because they want power and influence. Even a mediocre mage with enough charisma and strategy can do well in The Witcher 3's courts of kings. However, those with the most political power, intelligence, and magical skill are often the most powerful and important.
Assire var Anahid: A Well-Liked Sorceress In Nilfgaard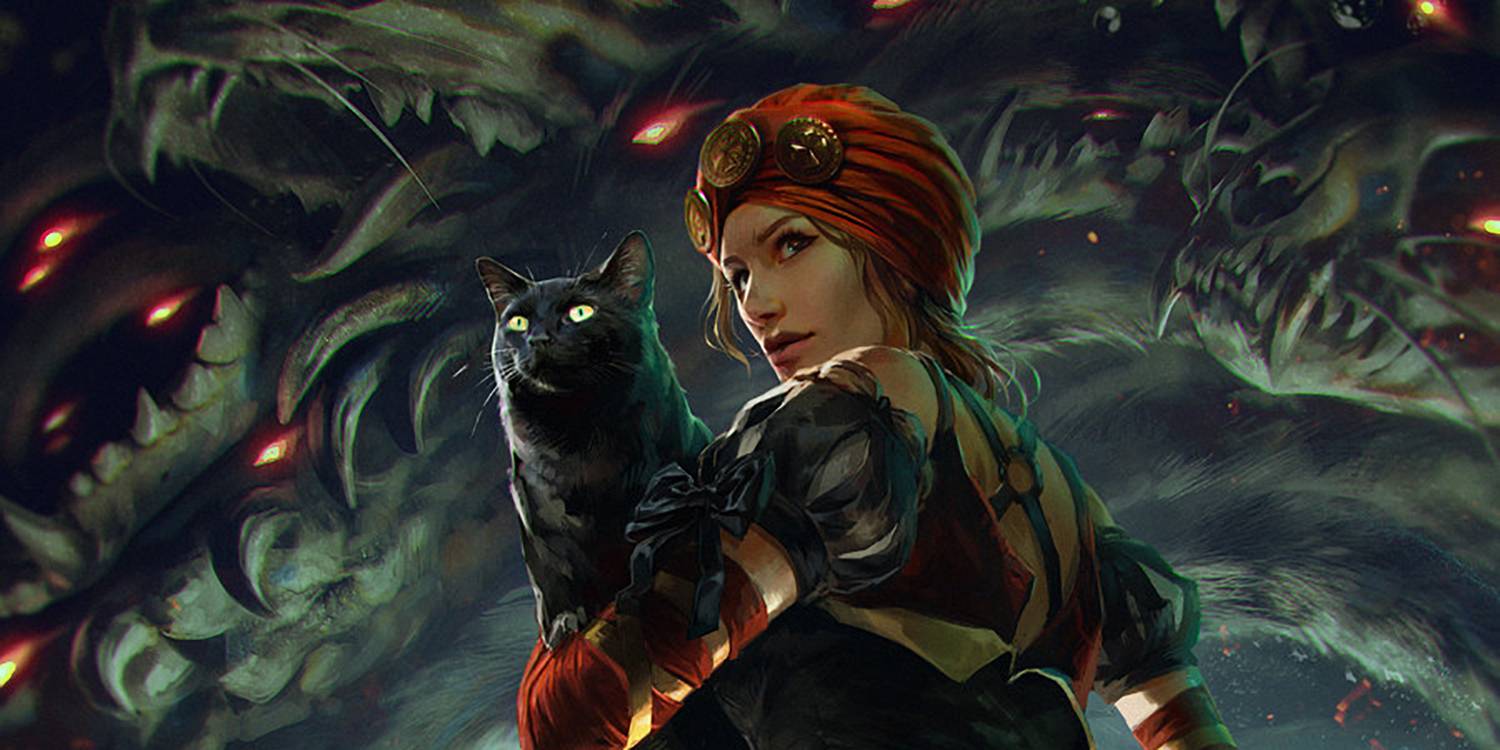 Starting with a Nilfgaardian Sorceress, Anahid is a character that many Witcher fans either forget about or don't give enough credit to. Even though she doesn't get to show off her skills much in the stories, books, or games, it's important to remember that Emhyr var Emreis aka the Emperor of Nilfgaard trusts Anahid.
Most of the time, people in Nilfgaard see mages as second-class citizens or even as tools. Being recognized as a mage in a country that usually looks down on people who use magic is a big deal.
Only if Assire var Anahid did well in battle during the famous Nilfgaardian war could this have really happened. She's also one of the original members of the Lodge of Sorceresses, so it's safe to say she deserves to be on this list.
Margarita Laux-Antille: The Rector Of Aretuza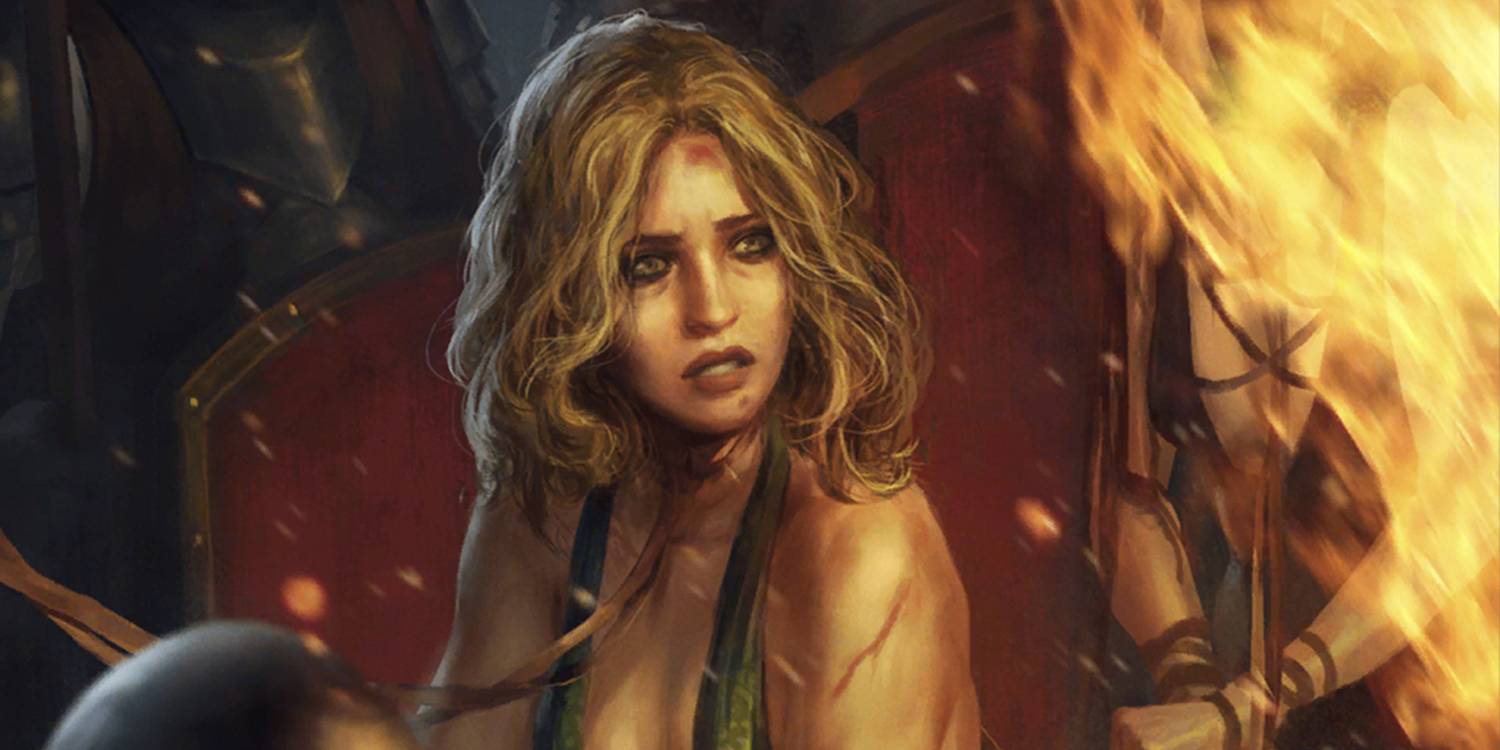 Spoiler alert: Almost every member of the Lodge of Sorceresses will be on here somewhere, even the ones you don't know much about, because the Lodge is the group of magic users you see the most of in the Witcher stories. And Margarita Laux-Antille, who was also one of the first people to join the Lodge and uses magic, is one of these people about whom not much is known.
She seems to be about the same age as Yennefer, but while Yennefer does whatever she wants, Margarita became the head of Aretuza, which is the most famous magic school in the world. And you don't get to run a school like this without a lot of magical skill, so it's safe to say that Margarita was at least capable, if not obscenely strong. All of that said, she did need Yennerfer and Geralt to save her in The Witcher 3, so it's hard to say how "strong" she is.
Alzur: The Founder Of The Witchers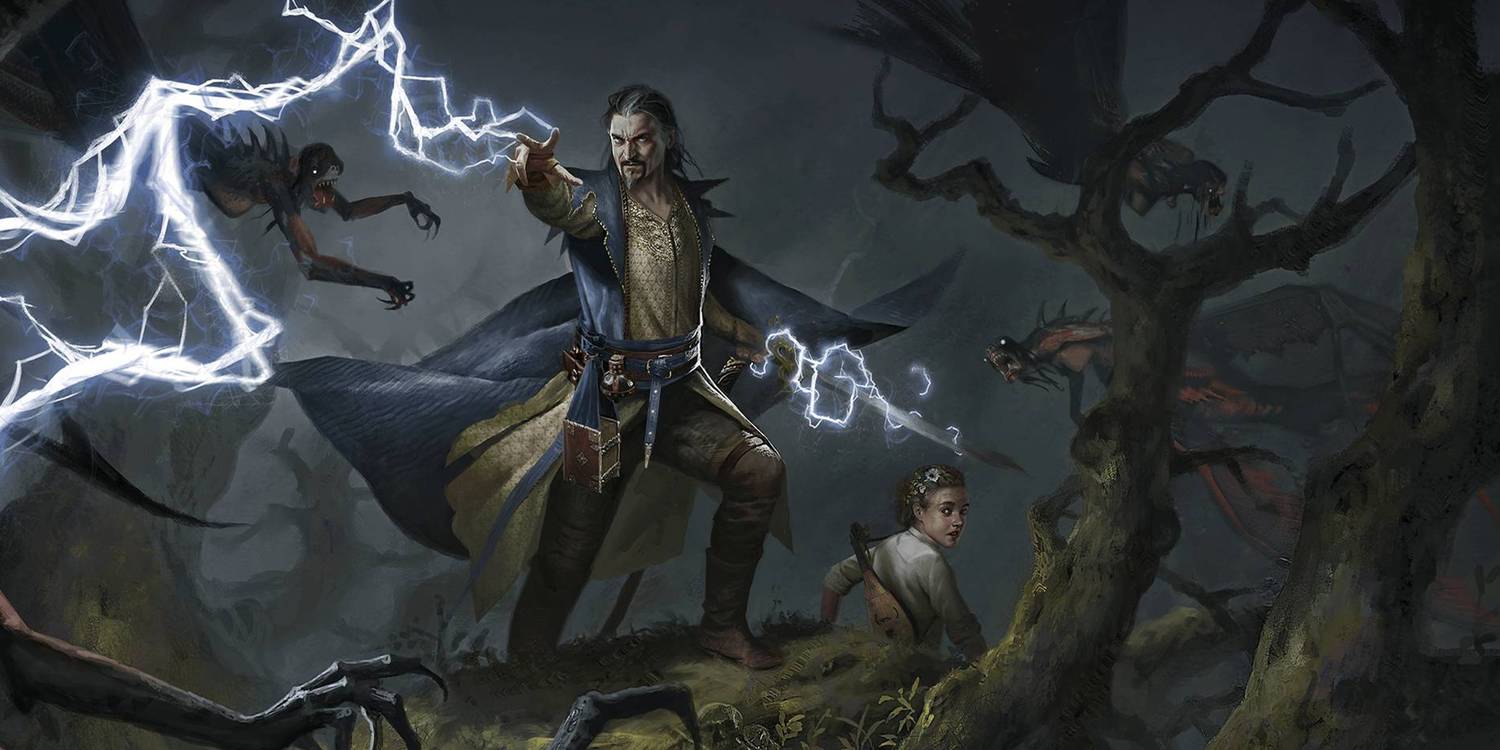 Next is Alzur, a mage who may have changed the course of events in The Witcher series more than anyone else. Alzur is the only name that has survived from him. He was a famous mage who was known all over the world during his time. He began as a lonely, poor orphan who was taken in by the lords of Maribor City because they thought he was one of their "illegitimate children."
Alzur made his own spells like Alzur's Double Cross, Alzur's Thunder, and Alzur's Shield. He also did most of the work to make the Witchers.
Even though his childhood was sad and depressing because he didn't get much love and his brothers were always picking on him, Alzur seems to have grown more good because of it. He finally started looking for ways to show how brave and honest he was, which usually led to him getting beat up by bandits. But in the end, Alzur finds out that he can use magic. He is then taken in by a strong mage and quickly grows into his power.
Artorius Vigo: Who Brought Fairytales To Life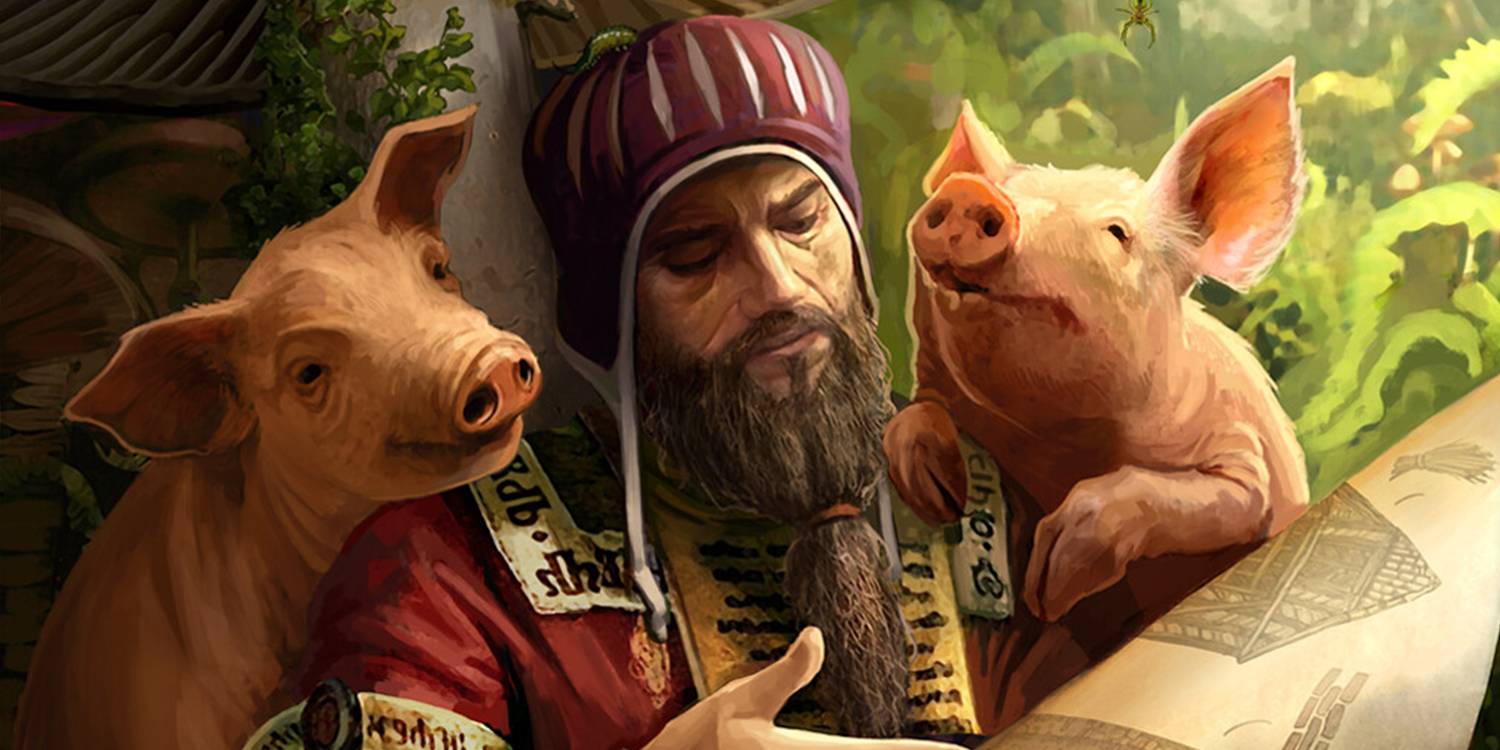 Artorius Vigo is another figure who looked very different in the Netflix show than he did on his Gwent card art. In The Witcher games, Vigo was mostly known as one of the best Toussaintois magicians who was good at illusion magic. He and his cousin, Fringilla Vigo, were very different from the other mages of their time, who either did horrible experiments on people for the sake of magic or killed and lied to get ahead in politics.
Instead, Artorius had a good life in Toussaint and finally made the "Land of a Thousand Fables" for his family, which almost every player who played The Witcher 3's Blood and Wine expansion loved.
Ortolan: An Old Man Who Stopped Aging For All Mages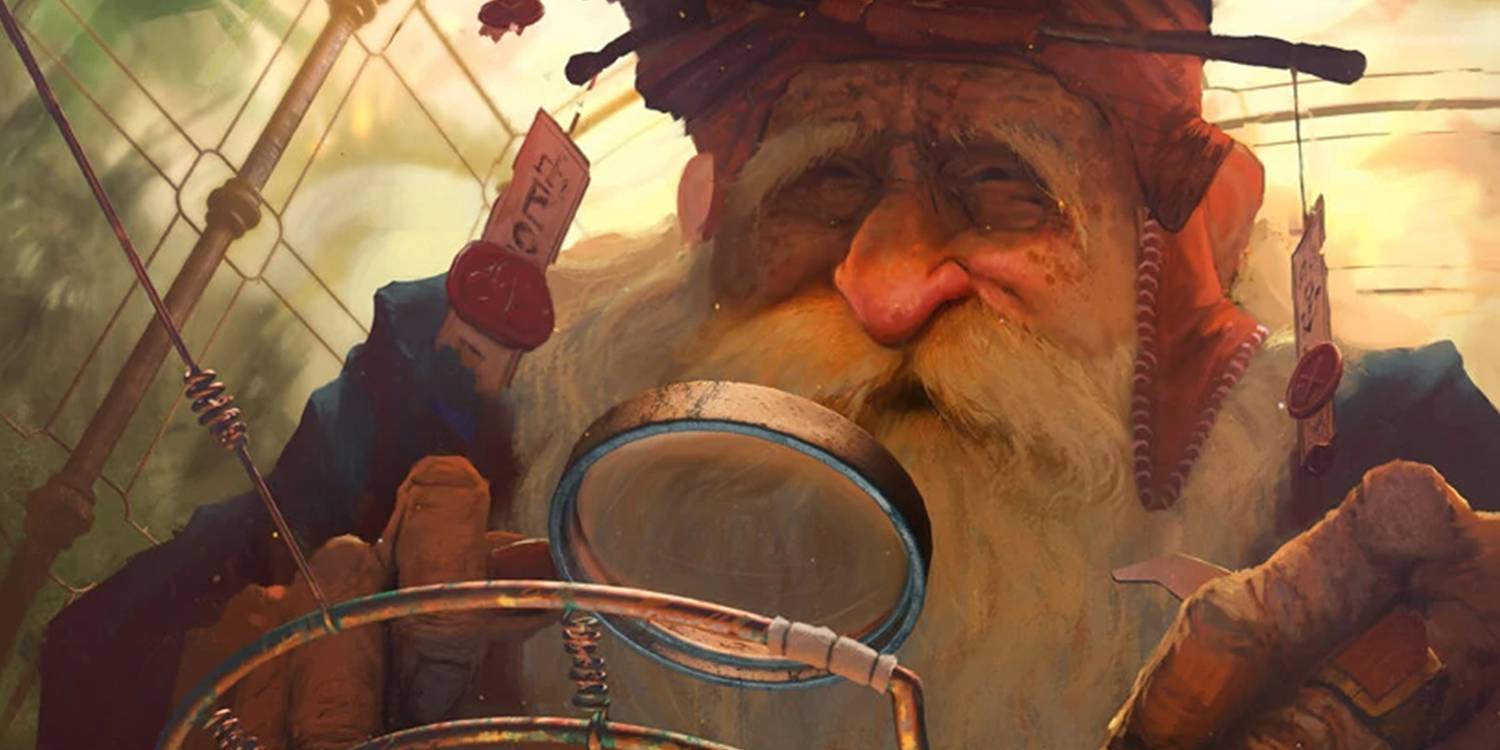 Ortolan was the Grandmaster at Rissberg Castle, which is thought to be where the mixtures that turned people into Witchers were first made. This is why many people think he is related to Alzur. Not only that, but Ortolan was the one who made the elixir that witches and sorceresses would use for centuries to come to stop the aging process. But because he was so old when he made it, it didn't make him look younger. Instead, it stopped him from getting older. That must have been a little disappointing, but in the end, a longer life is still a longer life. Ortolan was a strange person who was very committed to his work. He thought that everyone should be able to use the elixir to stop aging, and he was right.
But it turns out that the Brotherhood of Sorcerers tricked Ortolan into thinking this was true because his potion seemed to only be used by wizards and sorceresses.
When it comes to Geralt, Ortolan helps his lover and helper Sorel catch Geralt, but he dies of a stroke when he learns that Geralt not only got away from Sorel but also killed him.
Sabrina Glevissig: The Martyr Saint Of The North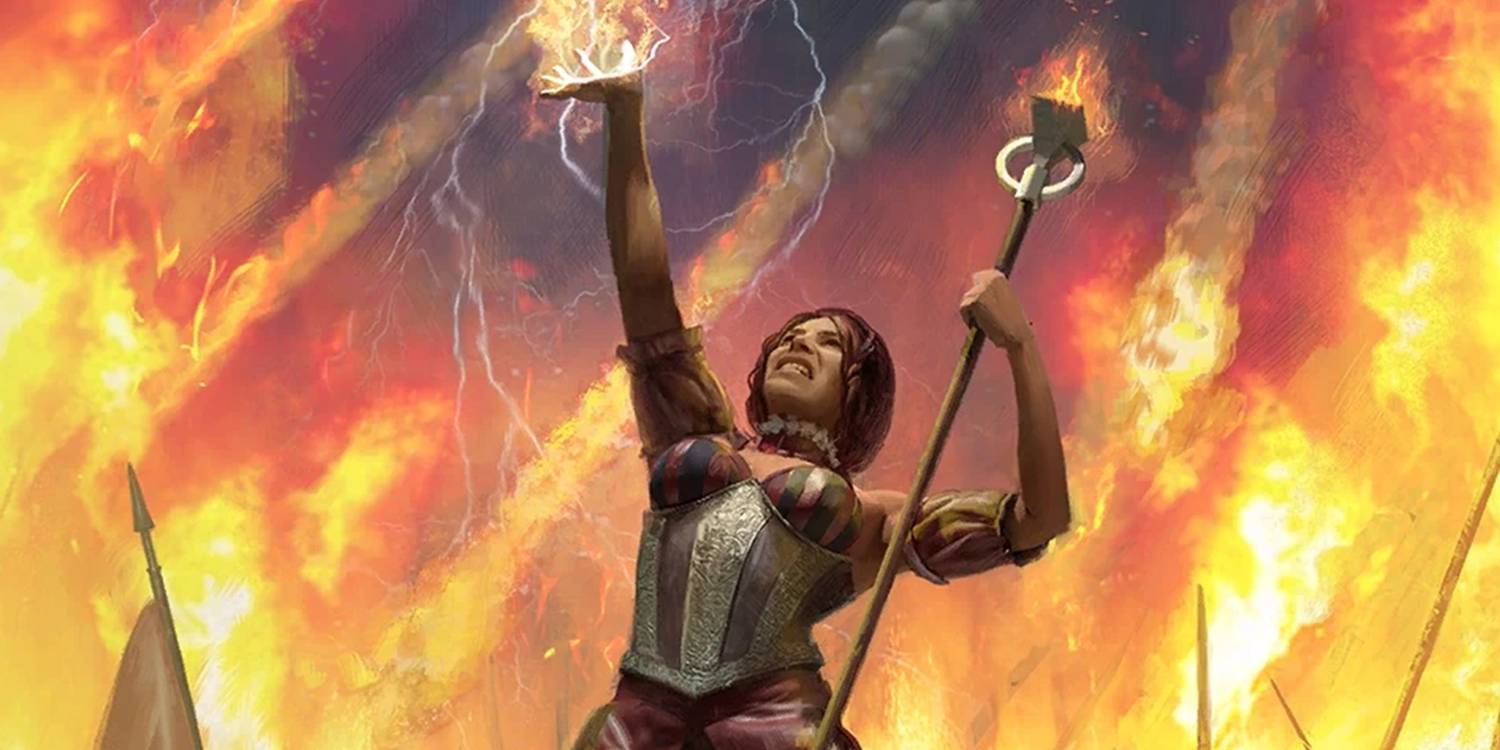 By design, the Lodge of Sorceresses was meant to have members in every part of the realm, and Sabrina Glevissig was the member who stood in for Kaedwen in the North. Sabrina was just as tough and outspoken as most people from the Northern Kingdoms, and she also seemed to know how to use her beauty to her benefit. Now, this might come as a surprise to some people, since the Sabrina in the Netflix show looks nothing like the one in The Witcher games, and she's also a lot less powerful.
In any case, players can either go to the place where Sabrina was burned at the stake in The Witcher 2 or meet her in the Price of Neutrality add-on for the first Witcher game. Sabrina quickly shows that she deserves her name as one of the most powerful witches in the North. Sabrina was so powerful that during a crucial fight, she called down a meteor storm that killed both friends and enemies. This caused her to lose her job as King Henselt's advisor and eventually be burned at the stake. Some people did think that this was the right thing to do and that Sabrina was a martyr for the sake of her countrymen. This made her more famous after her tragic death.
Francesca Findabair: The Elven Queen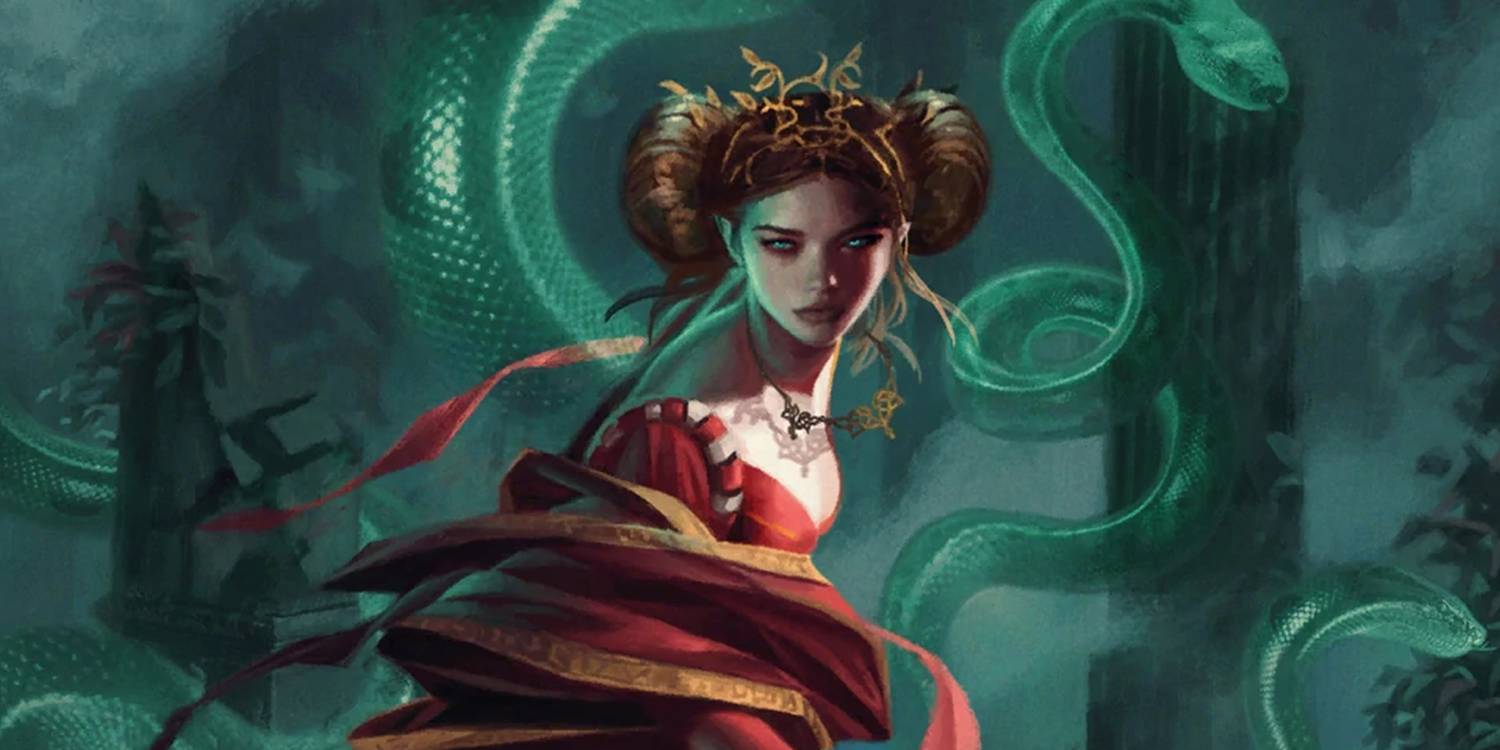 Francesca Findabair, the Queen of Dol Blathanna, has a lot of different alliances and has worked with a lot of different people. She sides with Nilfgaard during the coup on Thanedd Island, which is how she came to rule over Dol Blathanna in the first place even though she hates people in general. In fact, the fact that she didn't listen to her father as a child and fought in a rebellion against humans is a big reason why elves were treated so badly and killed so many of them after the Conjunction of the Spheres. She has been in a lot of books, so she has already learned a lot about how to play politics.
Sadly, when she finally took back the Valley of Flowers after the war with Nilfgaard (during the Cintrian Peace Agreement), the people who were leaving the Valley burned it down on their way out, leaving the elves with a "Valley of Ashes." Her story is sad, but the Queen's power as one of The Witcher's most famous magicians should never be underestimated.
Sheala de Tancarville: Someone Truly Dedicated To Her Research
Sheala de Tancarville, who sometimes goes by the name Sle de Tansarville in the action RPG games, is another strange witch. All of the book and game descriptions and Codex entries about her make it sound like she only cared about her study and didn't get involved in politics or the affairs of people. At the end of The Witcher 2, though, it looks like she did get involved in politics quite a bit, usually by working with Phillipa Eilhart (especially when it came to Ciri).
She shows up again in The Witcher 3 (if she gets away at the end of TW2), but this time she is a completely different person whose fate is affected by Geralt's choices. Sheala has been through terrible things in King Radovid's prisons, but in her prime (and in the books), she is one of the most famous and powerful Sorceresses in the Lodge.
Stregobor: A Master Illusionist Obsessed With The Black Sun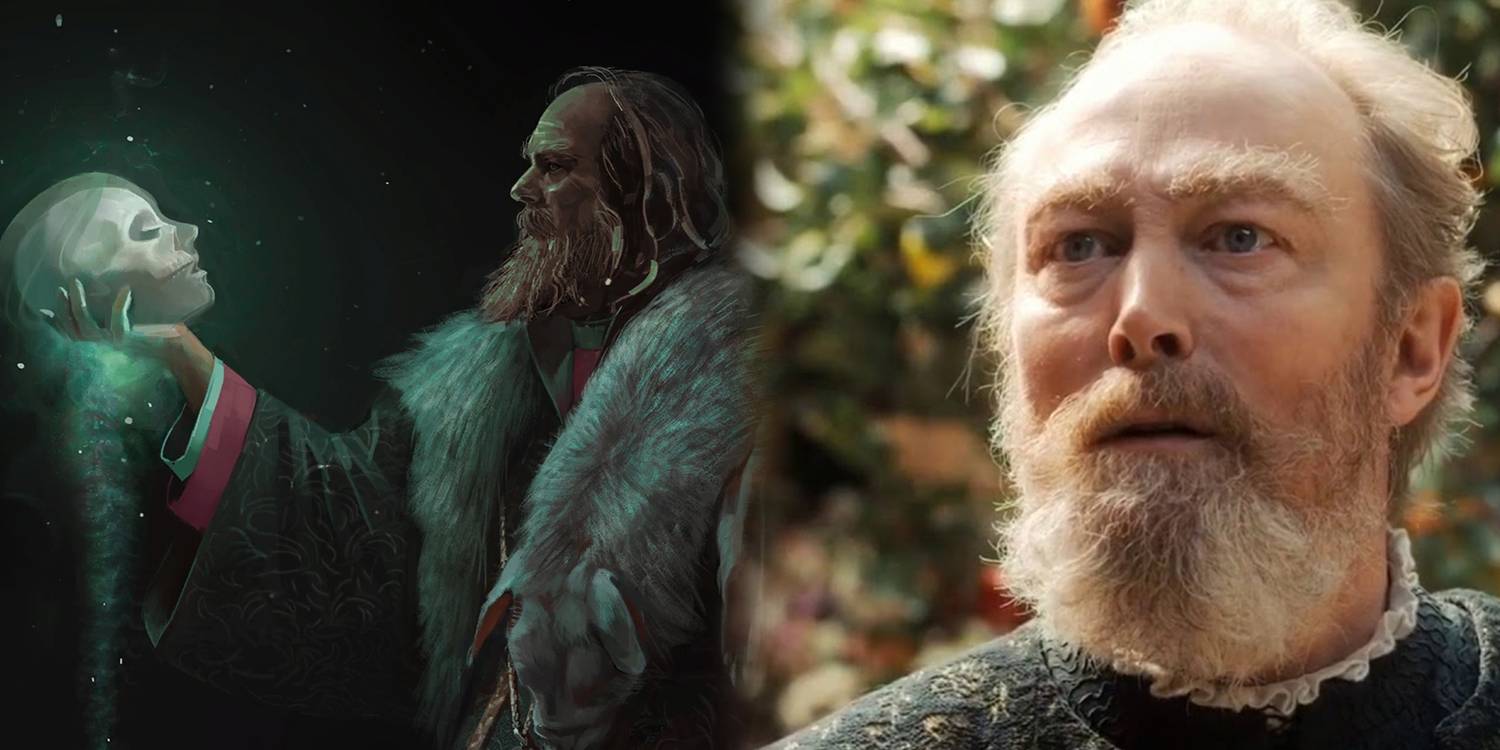 Stregobor wasn't what most people would call a "powerful" mage, but he was a master illusionist who could make images that looked very real. His main craft was illusions, which, unlike Artorius Vigo, he did more for himself than for other people. Still, his 'elegant' way of talking and dressing was also an illusion. The mage was a firm believer in the Curse of the Black Sun and spent his whole life suffering any young woman who was even thought to have been born during an eclipse in order to 'learn' more about it.
Stregebor is the mage who is partly to blame for Geralt's nickname as the Butcher of Blaviken. He appears in The Last Wish and in the first episode of the Netflix version.
Renfri, a former princess, chased him all over the Northern Lands to get payback on him for making her childhood so terrible. She ended up in Blaviken, where she killed a lot of people to get him to come out of his magical tower. And when Geralt has to stop her from going crazy because it's the "lesser of two evils," he does so by killing her and all of her mercenaries.
Ermion Or 'Mousesack': By Far The Most Memorable Druid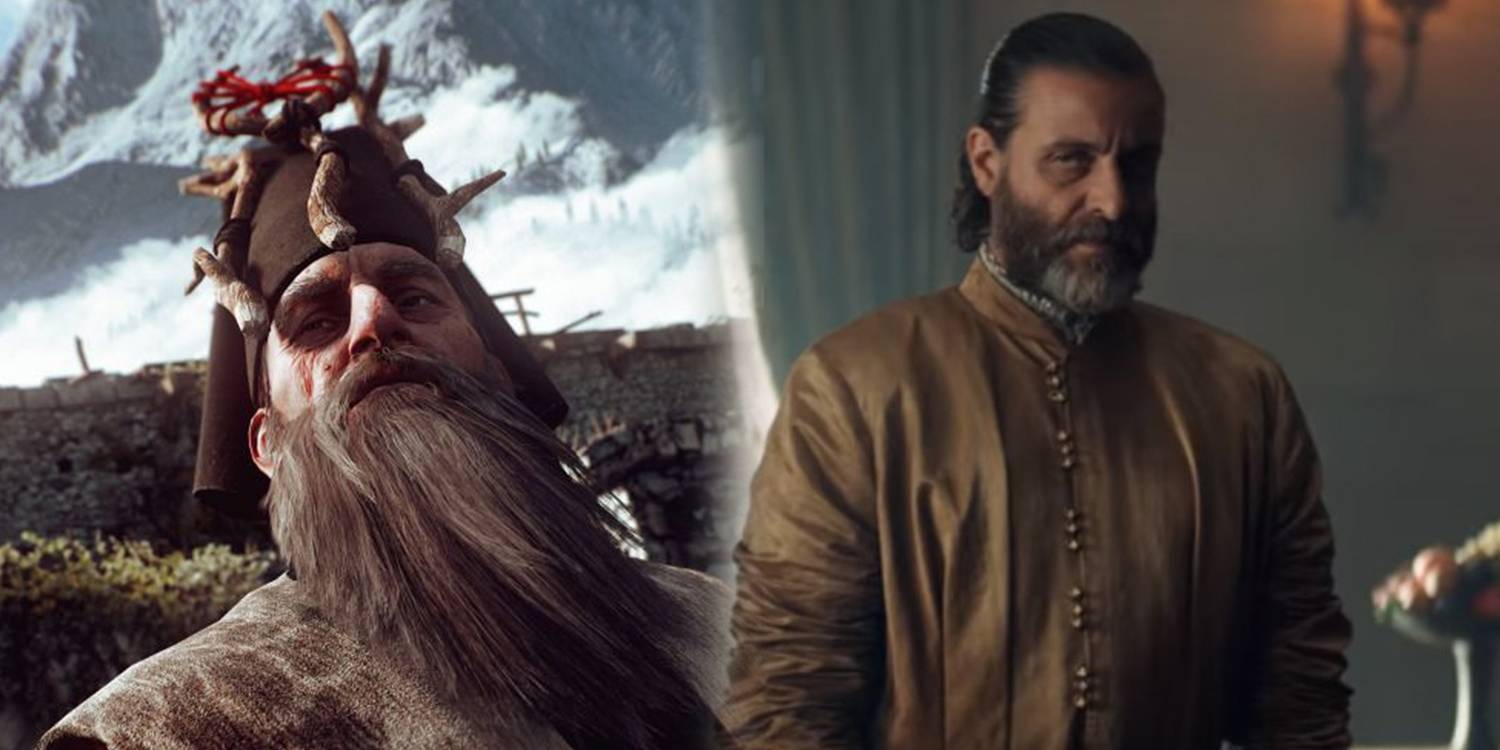 Mousesack, also known as Ermion, is a "druid" in the world of The Witcher. A "druid" is a type of mage who is very connected to nature. Even though druids are still technically magicians, they use their magic in a very different way and for a very different reason. They care more about nature and animals than anything else. As a child, he was taught by the druids of Skellige. As an adult, he was part of the group from Skellige that went to help Pavetta of Cintra. He became friends with both the royal family of Cintra and Geralt.
Mousesack is one of the most powerful witches on the Continent. He is good at druid magic and knows a lot of powerful people all over the continent. And because he is smart and cares about other people, he is one of the more likeable characters in the series, especially in the Netflix version.
Vilgefortz: A Genius Unlike Any Other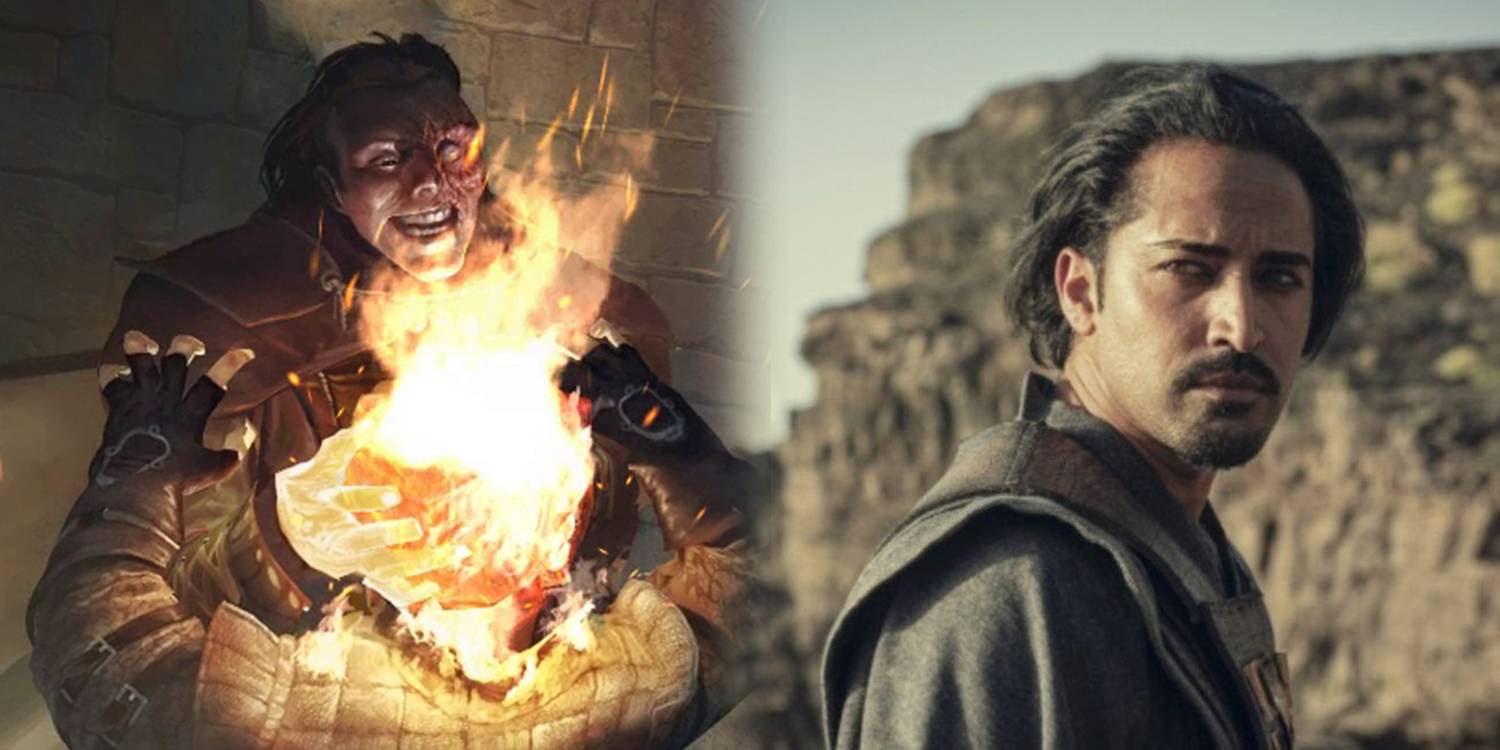 Vilgefortz was one of the Chapter of Sorcerers' most powerful members. Even though he was under 100 years old, which is young for a magic user, he was a very skilled and gifted magician. In fact, he is probably the most well-rounded magic user in the series because he is good at combat magic, hand-to-hand fighting, swordsmanship, druidic magic, and more.
Vilgefortz was made to be an enemy of Geralt and his friends, mostly because he wanted to drink Ciri's blood and make it his own. In order to do this, he tortured a lot of innocent women, caught Yennefer and tortured her, killed a lot of people while working for Nilfgaard, and beat Geralt a lot. Vilgefortz is one of the few people who have ever beaten Geralt in a fight, and what's even scarier is that he did it the first time without using any magic at all.
Fringilla Vigo: The Nilfgaardian Sorceress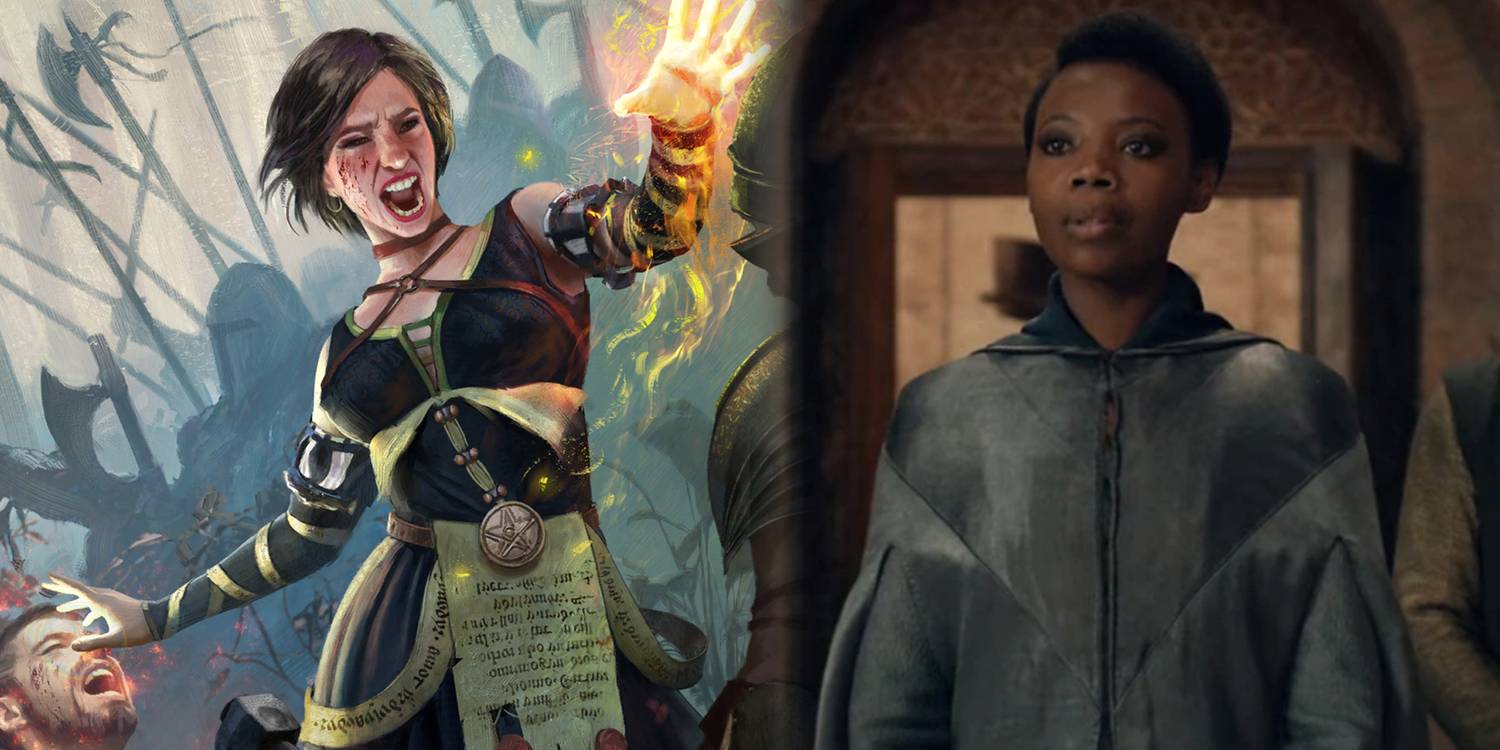 Fringilla is a sorceress from Nilfgaard, which puts her at odds with many other sorceresses and magic users on the Continent. The Witcher 3 shows that this is because Nilfgaard is a very aggressive person.Still, Fringilla is pretty friendly in all of her roles, though the version of her in The Witcher 3 is a lot more "cold" than the one in the Netflix version.
Fringilla has fought against many of her peers, and at the Battle of Sodden, she blinded Yennefer. She is one of the most powerful mages on the Continent because of her experience, her place in the Nilfgaardian Empire, and her magical skills. Though she is good at illusion magic, she is still one of the weaker sorceresses in the Lodge when it comes to fighting.
Tissaia De Vries: A Truly Respected Sorceress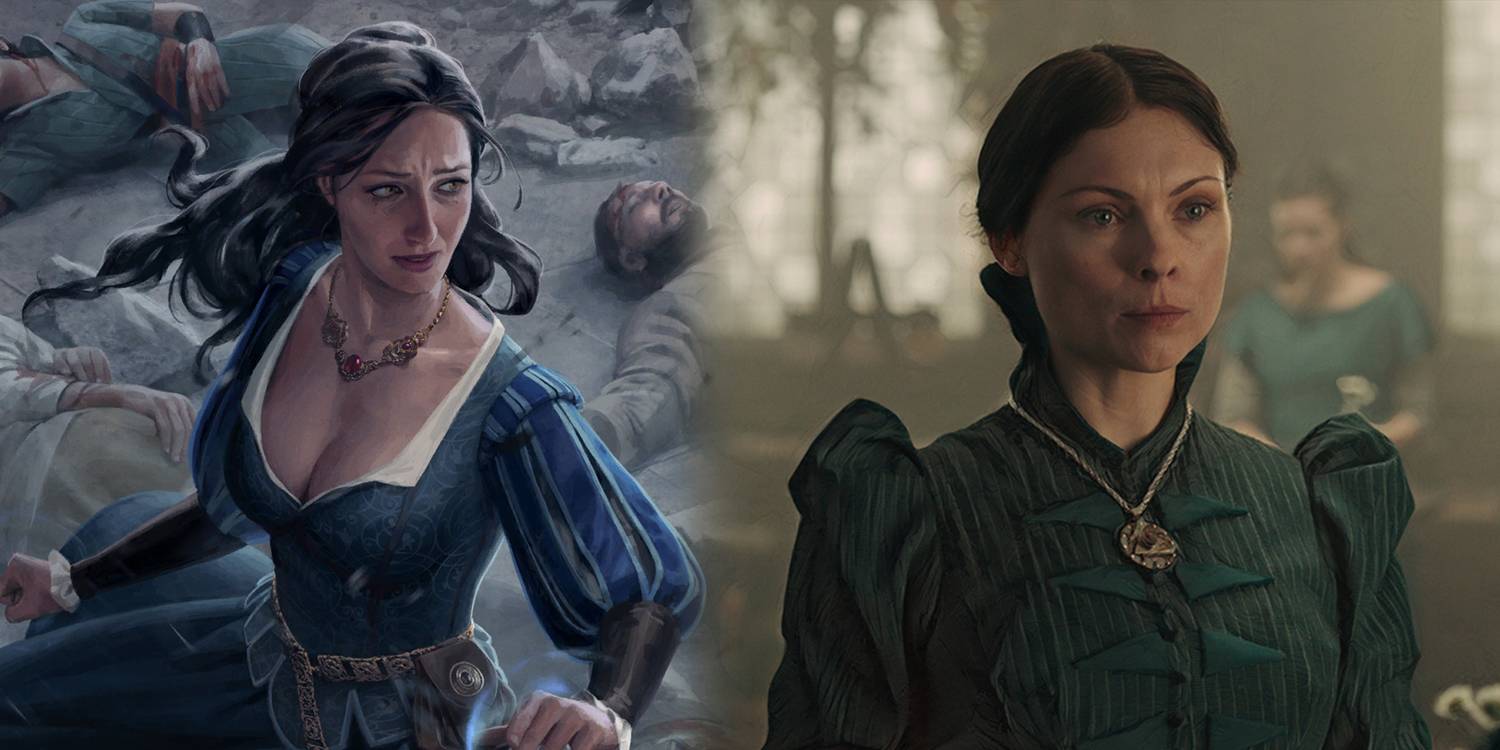 Tissaia de Vries is only named in The Witcher games; she never actually shows up, which makes sense if you've read the books. However, the sorceress has a big role in both the books and the Netflix series.
Tissaia is the headmistress of Aretuza, the one who taught Yennefer, and one of the most famous sorceresses of all time, according to the canon.
Tissaia was also one of the most important people on the Council, which was around before the Lodge of Sorceresses. When Tissaia killed herself, the Council was so sad that it broke up. This made room for the Lodge of Sorceresses to start up. Tissaia wasn't the warmest person on the outside, but she was very smart, honest, and most of all, strong.
Triss Merigold: A Magic User Not To Be Underestimated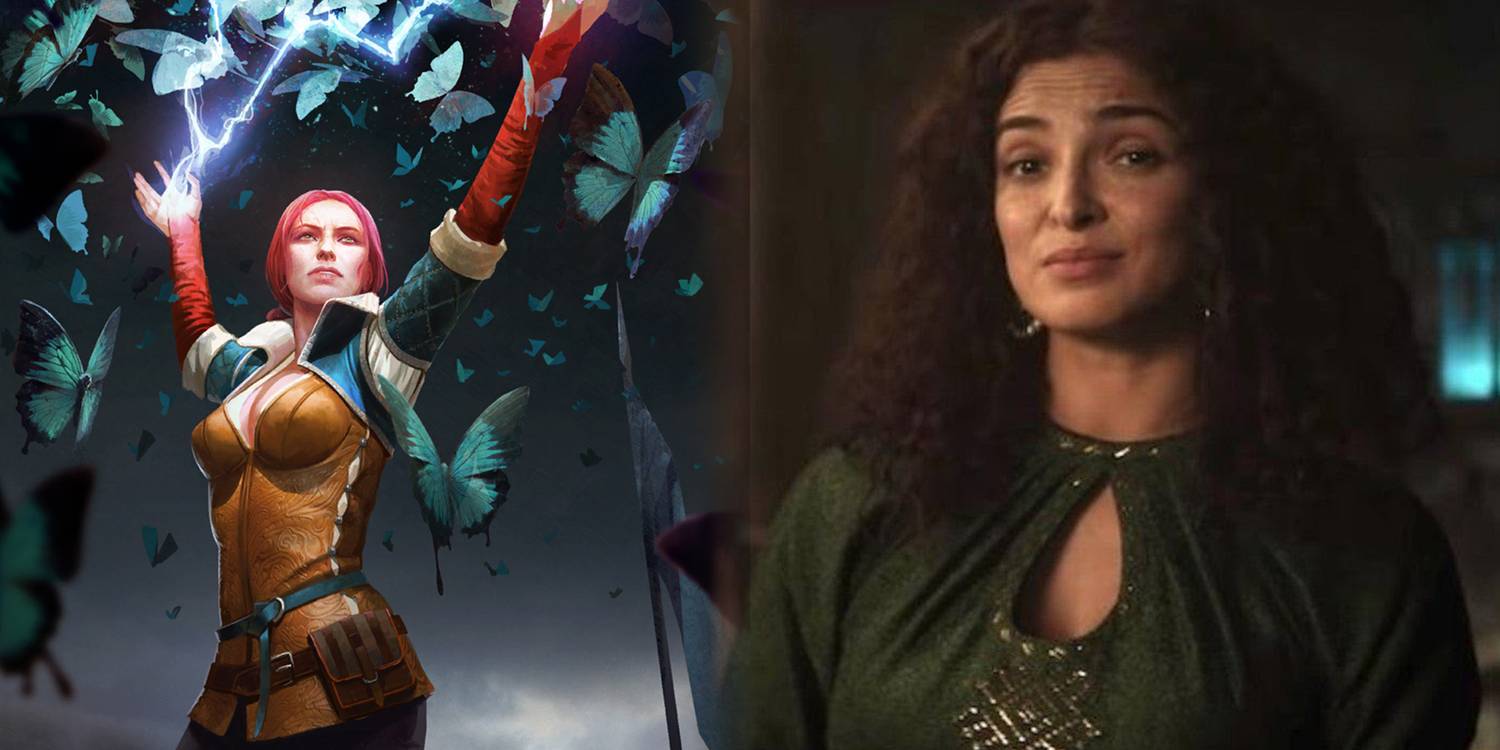 The story of Triss Merigold can be hard to follow because it changes a lot between the books, games, and Netflix show. One thing about her that hasn't changed is how good she is at magic and being a witch. People who have played Doodle Cricket and know the character even better might not know that Triss is best known in the books for her amazing alchemy skills, not her fire magic, especially when it comes to making healing medicines. This is even more funny when you consider that Triss herself is allergic to all magical potions.
Triss is a formidable Witcher mage, also known as a sorceress, who quickly makes friends with everyone she meets, including Yennefer of Vengerberg, despite the fact that she is younger than many other sorceresses on the Continent. During Triss's well-written character arc, she gets close enough to Cirilla that the two of them pretty much think of each other as sisters.
Philippa Eilhart: The Leader Of The Lodge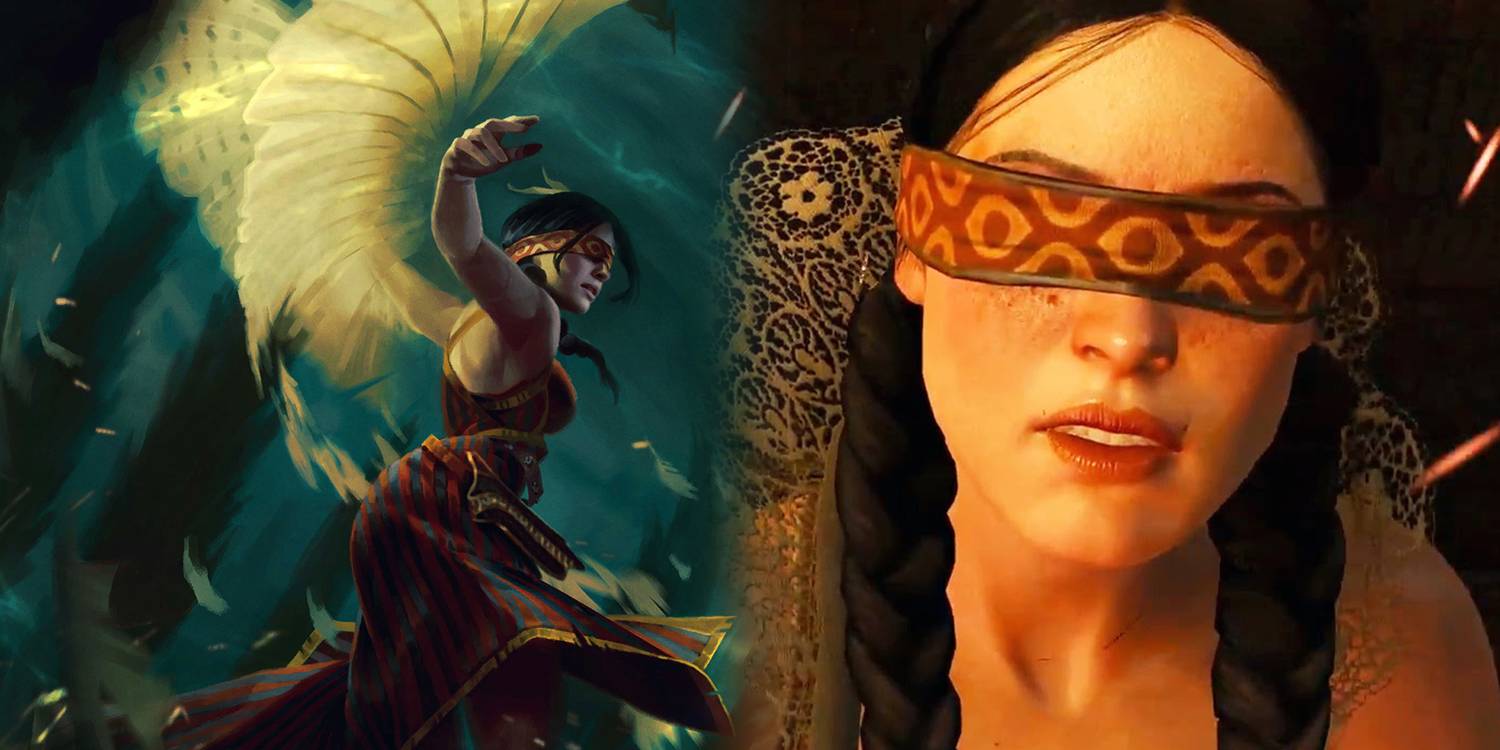 Philippa Eilhart is one of the most powerful sorceresses on the Continent, and not just because she is good at magic. She is also good at strategy and politics, which makes her a very powerful person. Philippa started the Lodge of Sorceresses, which shows how well connected she was, how well she could lead, and how good she was at magic.
Philippa was the King of Redania's assistant, but King Radovid sent her into hiding and had her eyes pulled out while he had her locked up. Given her skills, it's not strange that Philippa's blindness didn't do much more than bother her and make her hate Radovid even more. In the end, Phillipa was the one who killed the crazy king. Phillipa could be one of the most powerful mages in The Witcher series, and she should definitely be in more media linked to the series.
Yennefer Of Vengerberg: Geralt's True Love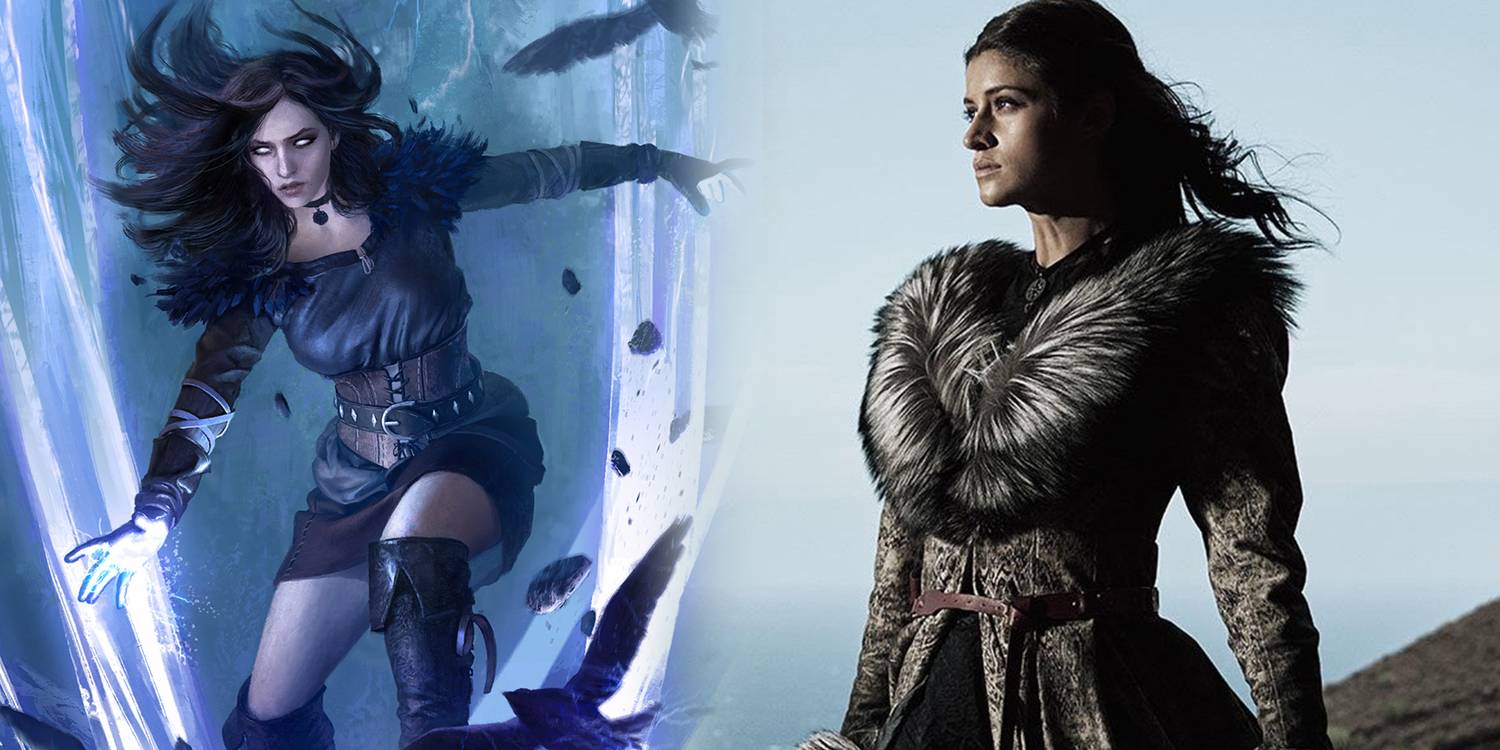 Yennefer of Vengerberg is one of the most famous witches in The Witcher. This is because she refuses to join any group, gets into a lot of fights, and is fated to be with Geralt. She likes to work alone, which makes it even more amazing that she has done so well as a sorceress and mage.
Despite how the series, especially the Netflix version, portrayed her, Yennefer came from a very poor background. Her success shows that she has a strong will and is good at magic. Throughout the series, Yennefer does amazing things with magic, including banned things like necromancy. Yennefer is so dangerous because she is smart, has a strong will, and is talented. She won't do anything she doesn't think will help her reach her goals, and this is one of the main reasons she was so important in finding Ciri in the popular action RPG The Witcher 3.
Avallac'h: The Sage Who Leapt Through Time & Space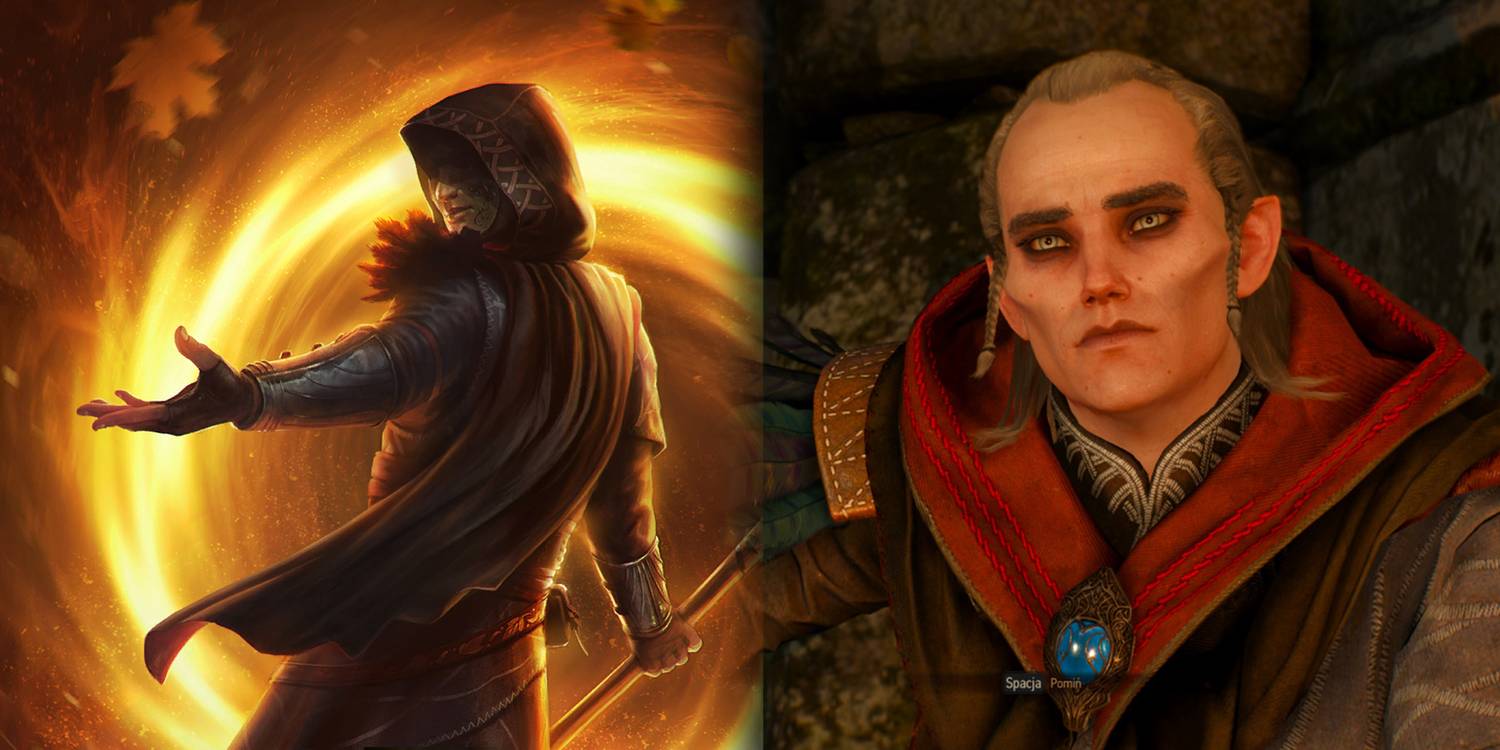 Avallac'h is an elf sage, or "Aen Saevherne," who is much better at magic than any other elf. He can also move between dimensions, which is useful when he and Ciri are moving together to get away from the Wild Hunt.
During The Witcher 3, Avallac'h plays a big part in keeping Ciri safe from The Wild Hunt.He teaches Ciri how to handle her magic, which is something no other mage or sorceress has ever been able to do. And, crazily enough, Lara Dorren, whose descendant Ciri is, giving her the "Elder Blood," was meant to marry Avallac'h before she fell in love with Cregannan of Lod. What a power couple! Avallac'h is one of the most powerful magic users in the story because he has lived so long, kept Ciri from falling into Eredin's hands, and traveled easily through time and space.
Cirilla Fiona Elen Riannon: The Elder Blood Holder & Lion Cub Of Cintra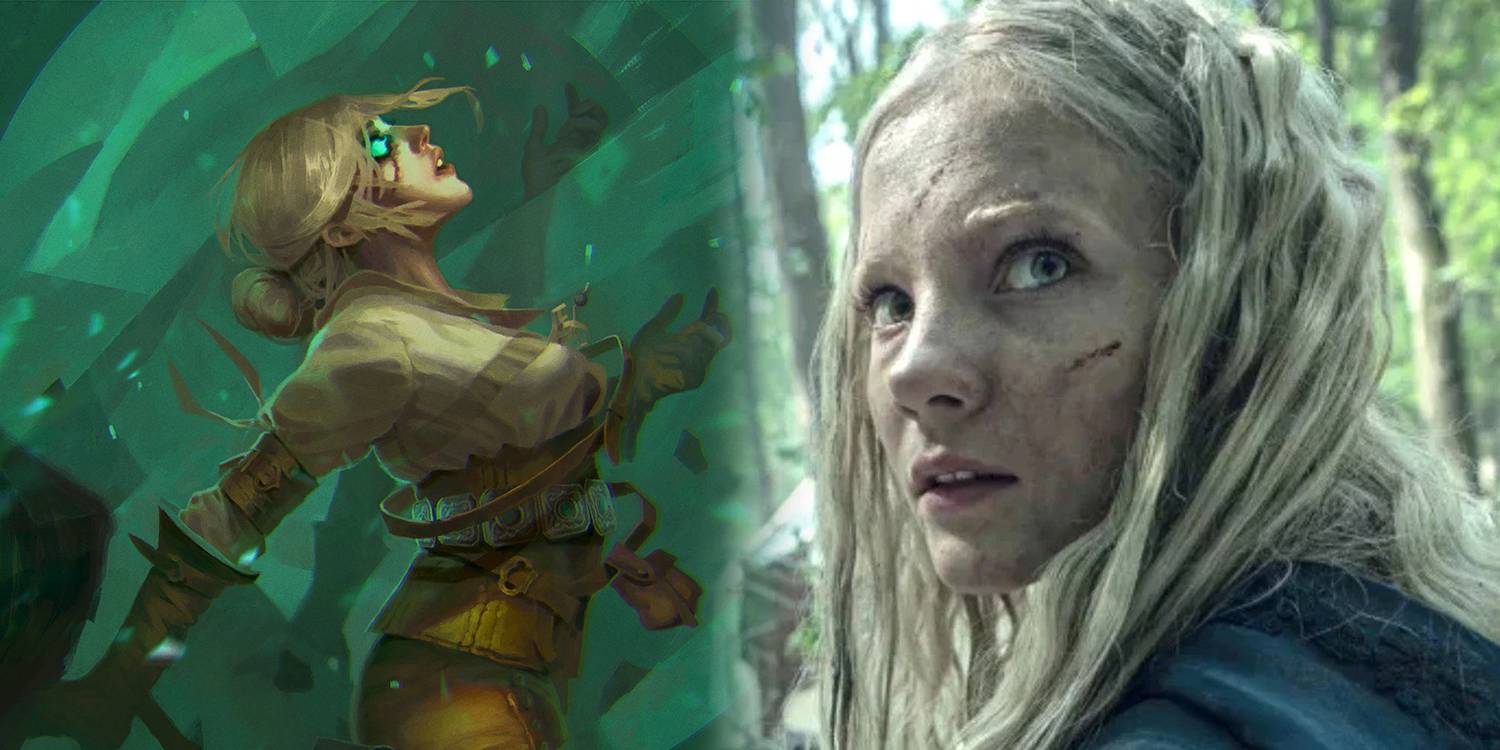 Lastly, Ciri is the most powerful witch in The Witcher series because she is the Lady of Space and Time. Ciri is the last person to get the Elder Blood. Because of this, she can use magic in ways that are unique and powerful to her. She can go to other worlds, use portals to teleport, make afterimages, and handle magic much better than Sages. Basically, she can do and go wherever she wants in The Witcher's world, which is very big.
Ciri learned magic from Yennefer and Triss, two of the most powerful sorceresses on the Continent. This makes her magic even more amazing. Avallac'h was also interested in teaching and helping Ciri, and he knew a lot about where her power came from. When you add in her Witcher training from her surrogate father Geralt, Ciri is like the second coming of Vilgefortz, but with more promise and less of a need for power all the time. Ciri is also very stubborn and determined because her grandma was the late Queen of Cintra.