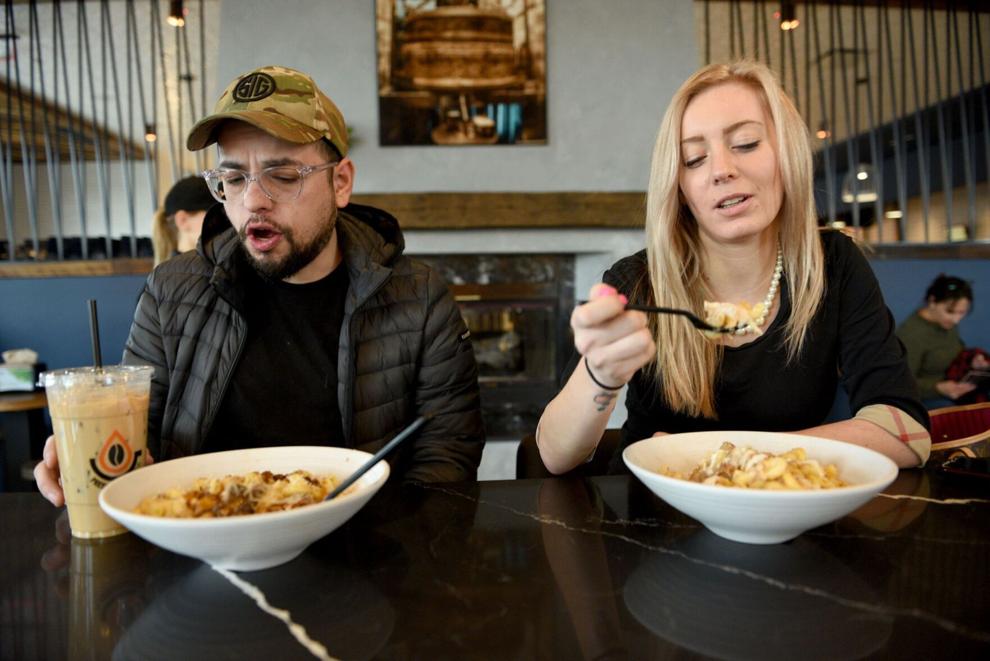 Miri and Roi Shpindler waited years to open a Pressed Cafe location in Bedford.
First, they hoped to open at the Market and Main development in 2019, but the project stalled.
Then the COVID-19 pandemic hit.
"If it hadn't been for COVID, we would have been open a year ago," Miri Shpindler said.
On March 6, it finally happened.
The couple planned to have a soft opening for their seventh location at 216 S. River Road with family and friends, but a small neon "OPEN" sign and a few social media posts ended up packing the place. The space previously was occupied by Canoe restaurant, which closed in May 2020.
The restaurant industry took a brutal beating, especially early in the pandemic, Shpindler said, but the restaurant's fast-casual model has done well throughout.
"It just so happened that in our case we were already built for takeout," she said. "Fifty percent of our business is takeout, so we were ready for it."
For many consumers, heading out to restaurants has been a reprieve after two years of COVID-19 precautions.
In March 2020, restaurant owners were blindsided. They were forced to change up their operations, shifting to takeout and online orders and getting creative with outdoor dining. Eventually, indoor dining returned with limited capacity before all restrictions were lifted.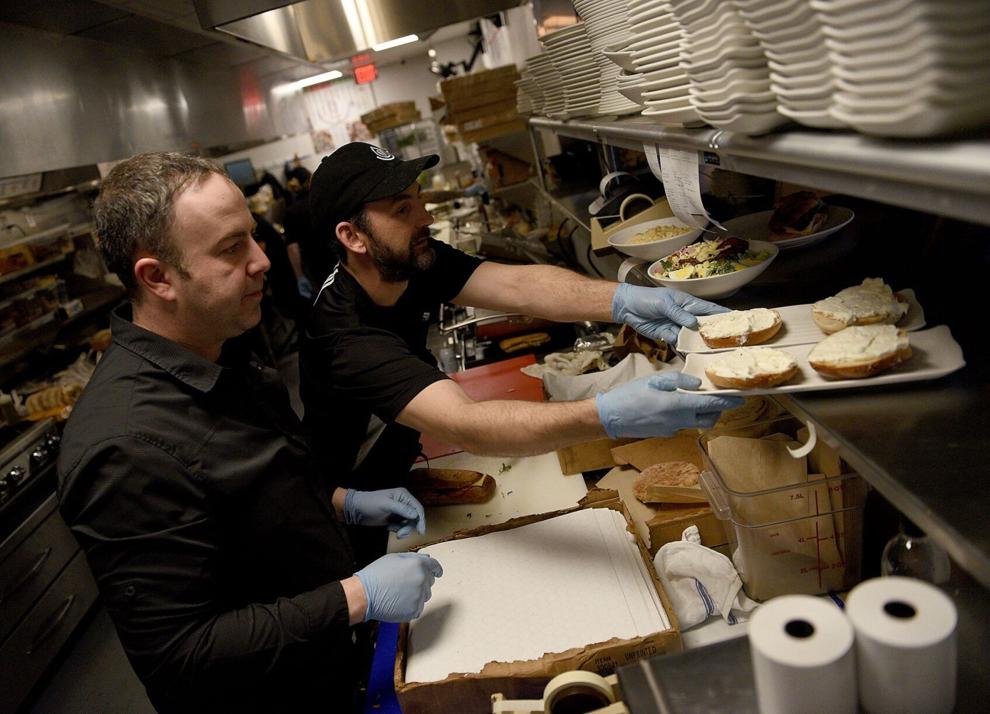 More recently, the months of December, January and part of February were challenging for a lot of restaurants because of a spike in cases, said Mike Somers, president and CEO of the New Hampshire Lodging and Restaurant Association.
"Now that the case numbers have dropped again, I think consumer confidence has come back pretty quickly," he said. "Most folks I talk to say it is pretty busy."
Restaurants' size and location played into their success during the pandemic. Many in the southern tier have done relatively well.
Restaurants that rely on sit-down dining and alcohol sales have had a tougher time in the recovery. Larger issues in the industry include hiring challenges and inflation, Somers said.
"The price of goods is increasing on a weekly basis," he said.
The National Restaurant Association recently advocated for more restaurant revitalization relief for the 177,000 restaurants that had not received payments, but Congress last week did not include a provision in the final version of appropriation bills.
Many restaurants likely qualify for employee retention tax credits, Somers said.
The Shpindlers previously opened the Bridge Cafe and Mint Bistro in Manchester. The Pressed Cafe group, founded in 2014, now has 700 employees, including about 70 in Bedford.
Early on in the pandemic, Pressed Cafe partnered with Doordash for delivery options but has since pulled back. The couple opened a drive-thru only location in Nashua in December 2018 as an experiment and have since incorporated them into multiple locations, including Bedford.
"Now it is a must," Shpindler said.
Other New Hampshire restaurants, such as Tucker's and Common Man Roadside, also have expanded in the past two years.
Shift to outdoors
Another must also appears to be outdoor dining, which has remained popular throughout the pandemic.
In October, the Container Bar opened at Boston Billiard Club & Casino in Nashua in time for one good weekend before it became too cold, said Kevin McMahon, director of marketing. The bar is modeled after a trend in Florida and other warm parts of the country where shipping containers are repurposed into bars or food stands.
"We opened for outdoor dining in May 2020, and it was a huge hit and people came from all over to sit on the patio. We added more seating in the parking lot," he said.
The container is painted bright pink and gets a lot of attention.
"It was partially pandemic-inspired," McMahon said. "We might not have done it if outdoor dining hadn't become so en vogue. We do think it is here to stay to some extent. We feel like people will enjoy more outdoor dining than they did before the pandemic."
The patio includes seating for about 75 people, with two fire pits and three "enormous umbrellas," which provide shade during the day. It brings a little bit of Florida to the Granite State.
"I think people's eating, dining and socializing habits are going to be different going forward," he said. "Outdoor dining is so popular in other parts of the world. In Europe, sidewalk cafes are popular."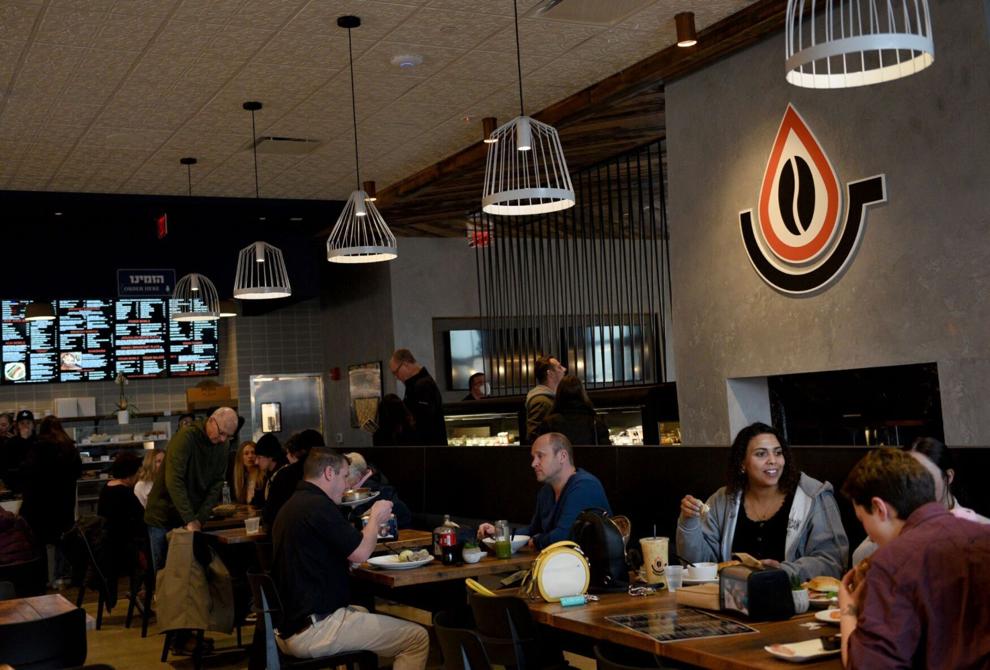 Struggles continue
After he had trouble finding workers, the owner of Cheddar & Rye in Manchester decided to sell about six months ago. The space is set to be reopened as City Hall Pub by the Southern New Hampshire Hospitality Group, which includes Mint Bistro and Elm House of Pizza.
"It was very difficult to get staffing in that location," said Seth Simonian, now managing partner of The Flight Center in Manchester and Nashua and 1750 Taphouse in Bedford.
Staffing and the cost of food has become the biggest challenge for the restaurant group. The restaurant stopped selling lobster rolls because the cost of lobster increased from $210 a case to $615. He'd have to charge approximately $55 per roll to cover the cost.
A case of chicken wings costs about $165 per case, when pre-pandemic it was $42, Simonian said.
"All food costs are going up," he said. "They are forecasting another 10% to 25% increase in all costs. They are forecasting a massive shortage in supply chains."
The Flight Center MHT opened at the end of June with limited hours because of staffing challenges. Sales went down 25% when omicron hit the news on Black Friday.
A lot of the profit margin depends on bar drink sales, unlike the quick-service model, Simonian said.
With restaurant revitalization funds ending, Simonian worries about the summer. He expects 30% of small, independently owned restaurants to close coming off a tough winter.
He said business started to pick up about four weeks ago, after a rough end to 2021 and start to 2022.
Seasonal restaurants and ones in more rural areas have struggled the most, Somers said.
"The pandemic chewed up a bunch of their equity, and it is a lot harder for them to come back," he said.
The industry average for profit margins is typically 3% to 5%.
"The pressure on those margins with inflation are making it really challenging," Somers said.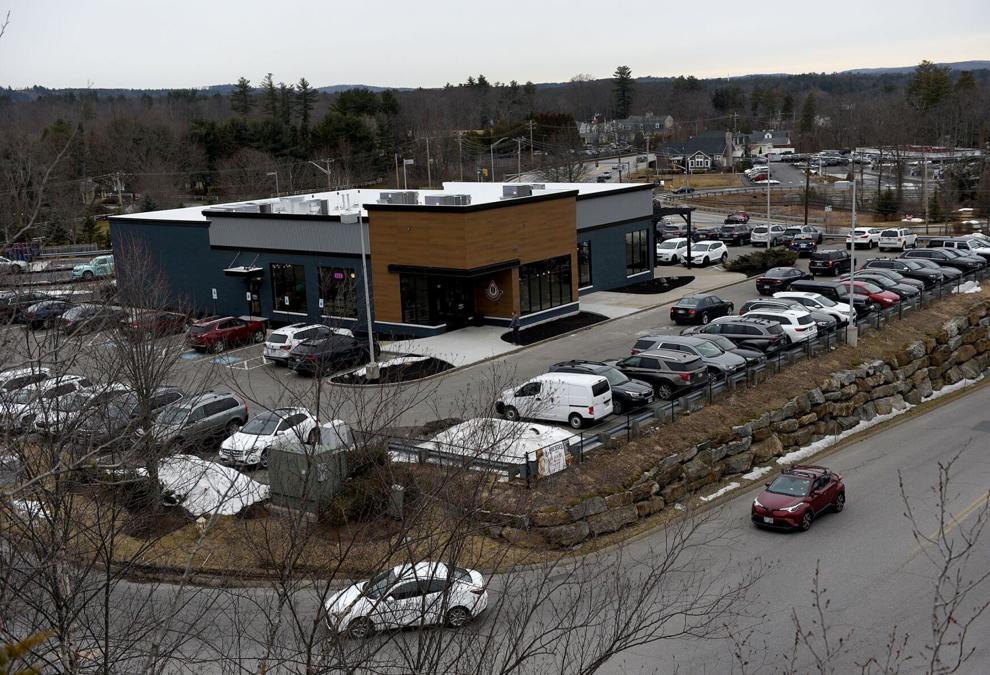 Back to normal-ish
The new Pressed Cafe in Bedford covers all the bases: A double drive-thru, a bar lounge, spacious indoor layout, online ordering pickup area and an outdoor patio. Reclaimed wood is used throughout the nearly 7,000-square-foot space.
"We weren't sure what elements from COVID are going to be permanent," Shpindler said. "We don't know. It's unknown at this point, but we wanted to be prepared for any direction."
Boston Billiard Club & Casino was able to weather the storm of the pandemic relatively well, given its various options for dining and entertainment. The company has enough staff to maintain its hours, McMahon said.
The Flight Center's Simonian said it's too soon to declare "normal."
"I can say we are returning to a form or normalcy," he said. "I think summer is going to be really telling on what happens, because who knows, if we have another variant roll through and knocks everyone back six steps it's going to be wildly detrimental."